Carpediem, the essence of Medica Group
Cardio-renal-pediatric dialysis emergency machine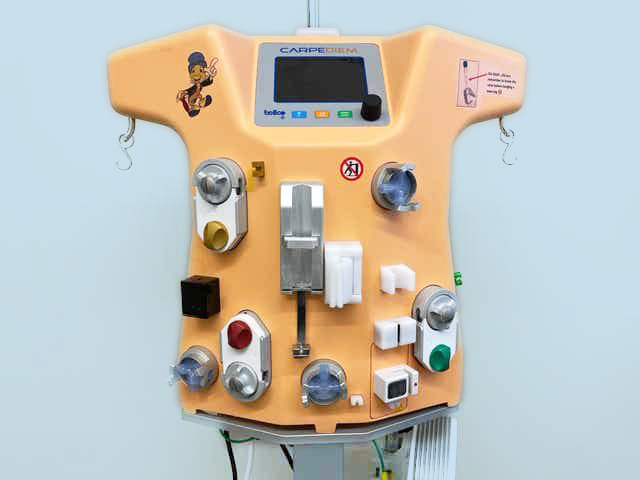 Carpediem combines the strengths and knowledge of all the companies of Medica Group, from R&D Medical Equipment and disposable, disposable assemblies in all the clean rooms of the group and production of the machine in Tecnoideal.
Thanks to the initiative of Dr. Claudio Ronco of the San Bortolo Hospital in Vicenza, this new technology, unique in the world as neonatal renal support, is now reality.
An important testimony is the video created by the Cincinnati Children's Association.
Source: https://amp-cincinnati-com.cdn.ampproject.org/c/s/amp.cincinnati.com/amp/6740669002