SPS Fair - Smart Production Solutions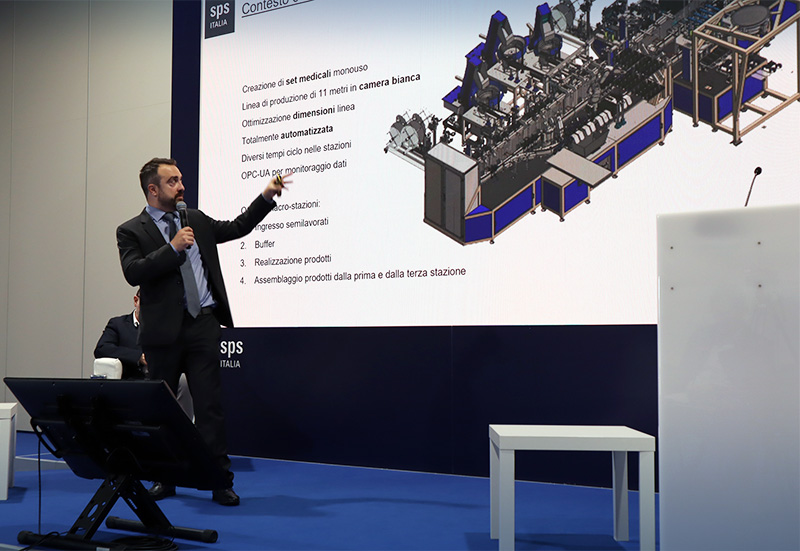 The conference held by our sales manager, Matteo Tedeschini, and by the key account manager of B&R, Alessandro Cazzola, entitled "The efficiency in the clean room" on the third day of SPS Italy, a trade fair dedicated to manufacturers and suppliers of automation and digital for the industry.
The intervention focused on enabling technologies, advantages and challenges that can be found in a competitive manufacturing, increasingly digital and as sustainable as possible.
This conference allowed us to present our new fully automated production line for medical sets, whose dimensions have been optimized thanks to the new transport system from B&R Automation.
Gallery